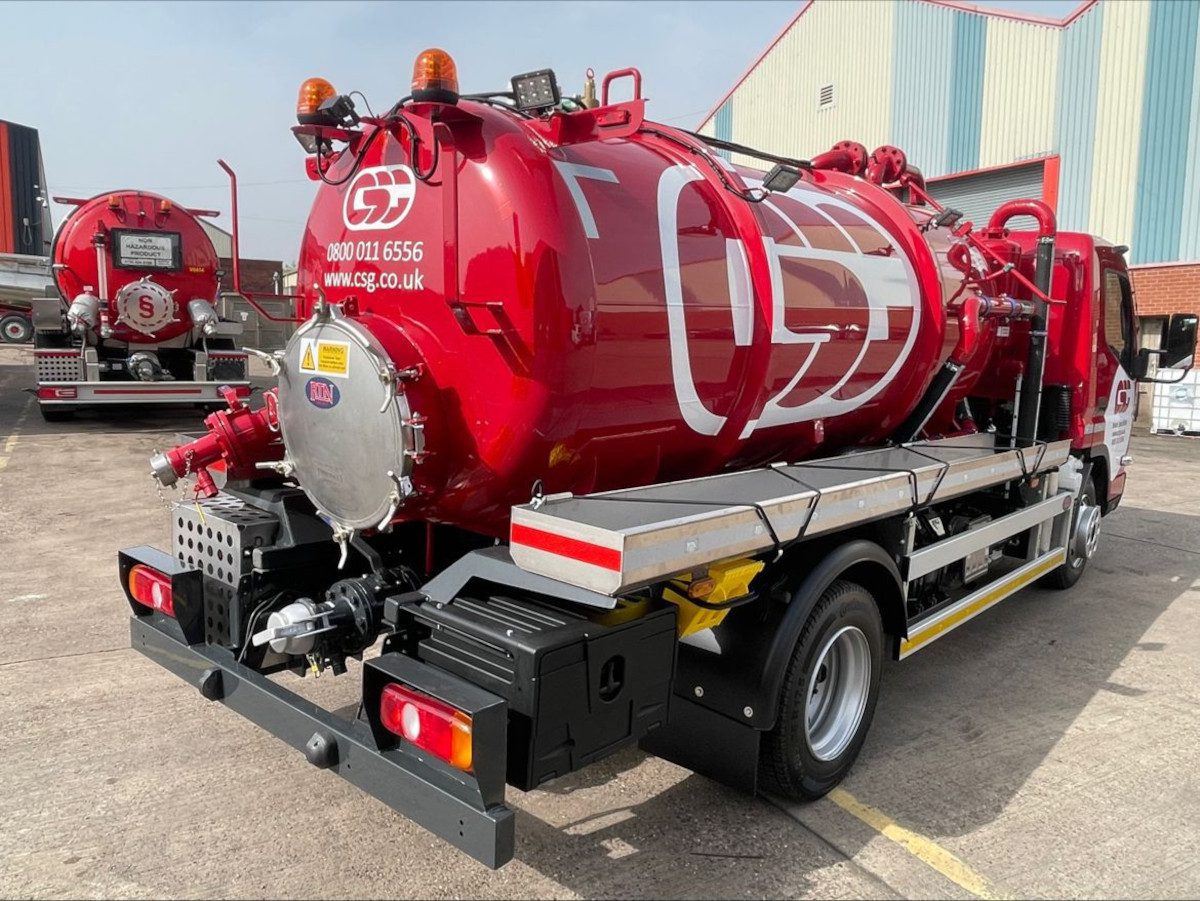 New tanker to ease South West septic tank woes
In a nod to the septic-tank-emptying problems stuff encountered by many in Cornwall and Devon, waste management visitor CSG is announcing its investment in a new tanker to help with the issue.
The firm has widow a 1,000 gallon tanker to its squadron to squire drastic households. There are thousands of homes not unfluctuating to the sewer network wideness the two counties – but there is a severe lack of disposal facilities in the area.
The problem was exacerbated by the recent closure of two sewage disposal sites in the zone which were found to be operating illegally.
Meanwhile, South West Water temporarily sealed some of its waste treatment sites older this year due to a rise in demand considering of rain filling tanks.
Some septic tank owners have reported severe delays in sewage hodgepodge as a magnitude of the disruption.
CSG says its new FUSO tanker will requite septic tank owners a fresh option.
Steve Hicks, CSG's Operations Director said: "The closure of the two sewage disposal sites has had a knock-on effect and some people with septic tanks have really struggled to find a reliable service provider.
"For some people, it's got to the stage where they are worried well-nigh using their washing machines or toilets for fear of their tank overflowing.
"We're delighted to be helping the situation with this investment in a new 1,000 gallon tanker. It is deliberately smaller than most of our tankers – many of which have double the topics – so that it is increasingly manoeuvrable and towardly for the often small and winding roads of Cornwall and Devon.
"It ways we will be worldly-wise to wangle some of the hard-to-reach addresses that other operators struggle with and by engaging with a reputable visitor like CSG, customers can be unpreventable of best-in-class service with an organisation that is fully compliant and renowned for its upstanding disposal.
"We finger this investment demonstrates our transferral to providing a safe, reliable and compliant off-mains waste service for the people of Cornwall and Devon."
CSG operates the largest self-sustaining squadron of specialist waste management vehicles in the UK, providing domestic and industrial waste collection, recovery and processing services from 27 sites nationwide.
More than 100 of CSG's squadron are specialist waste road tankers, reflecting the company's long historical links with the liquid waste sector.
A team of experienced, professional drivers are trained to empty sewage tanks with minimal disruption to customers and the waste safely transported to a licensed treatment facility where it is processed to the highest environmental standards.